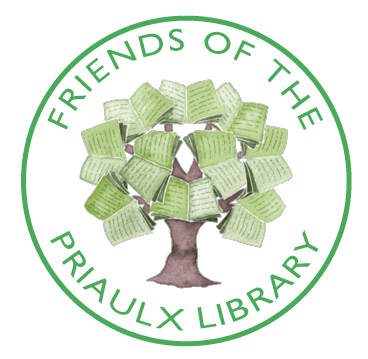 Help the Library – Adopt a Book
One of the most important jobs of the Priaulx Library is the conservation and restoration of some of the important, rare and historic books in its collections. However, the Library has limited resources and the process of conservation is slower than the books deserve!
As a Friend of the Priaulx Library, you have a unique opportunity to directly help the work of the Library by agreeing to adopt one of the books most in need of attention. Twice a year, a new list of these books will be published so that you can choose the one which interests you the most.
Donations given towards the Adoption scheme will be put into a conservation fund until the chosen books can be sent to the UK with a specialist book binding and conservation firm. The Priaulx Library receives visits from specialists about 5/6 times a year, depending on the weather!
The Firms Most Often Used are:
Derry Paper & Book Conservation of Nottingham – www.derrypaperandbook.com
Chivers-Period Bookbinders – www.chivers-period.co.uk
What do you Receive?
The Friends of the Priaulx Library recognise that bookbinding and conservation is an expensive business and it may be beyond the means of many to contribute the whole cost of binding a volume. Therefore, a number of levels of donation have been set so that you can contribute as little or as much as you can afford. Each level of donation entitles you to a different level of acknowledgement:
Level 1 – £10
Thanks and acknowledgement in the Friends newsletter and on the website
Level 2 – £25
Thanks and acknowledgement and an invitation to view the book when it has returned from conservation
Level 3 – £50+
As above, plus a personalised bookplate in the adopted book recording your contribution
Adopt a book donation form
To be a part of the Friends of the Priaulx Library Adopt a Book scheme simply download the form below and send it back to the Library.
Thank you in advance for your help, the Friends of the Priaulx Library
This link will open the donation form titled "Adopt-a-book"