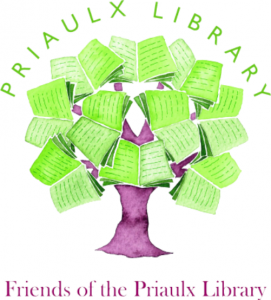 The Friends of the Priaulx Library would like to thank everyone who came to the Charity Fayre at Beau Sejour.  We had a very successful day and all the profits from the sales go to help us support the Priaulx Library.  Thank you.
Then and Now
La Bordage has seen very many changes over the years, from the half-timbered buildings of the 19th century to the glass and steel construction in the 21st.  We will leave you to judge which is the most pleasing.
The development of the Bordage, together with that in Le Truchot, it is covered in more detail in the FoPL newsletter, published shortly.
To receive the newsletter, together with news about upcoming talks and lectures, become a Friend of Priaulx Library.(click for membership form).
 The Friends were established in 2005, as a charitable association whose purpose is to
support and assist the Priaulx Library and its work.
The Priaulx Library website is full of fascinating information about the contents of the building and the services its staff provide.  Well worth a visit and you can do it on-line too.  Just click on the following link and get transported to a world of old photographs, newspapers and amazing books.
 https://www.facebook.com/FriendsofThePriaulxLibrary