The Friends were established in 2005, as a charitable association whose purpose is to
support and assist the Priaulx Library and its work.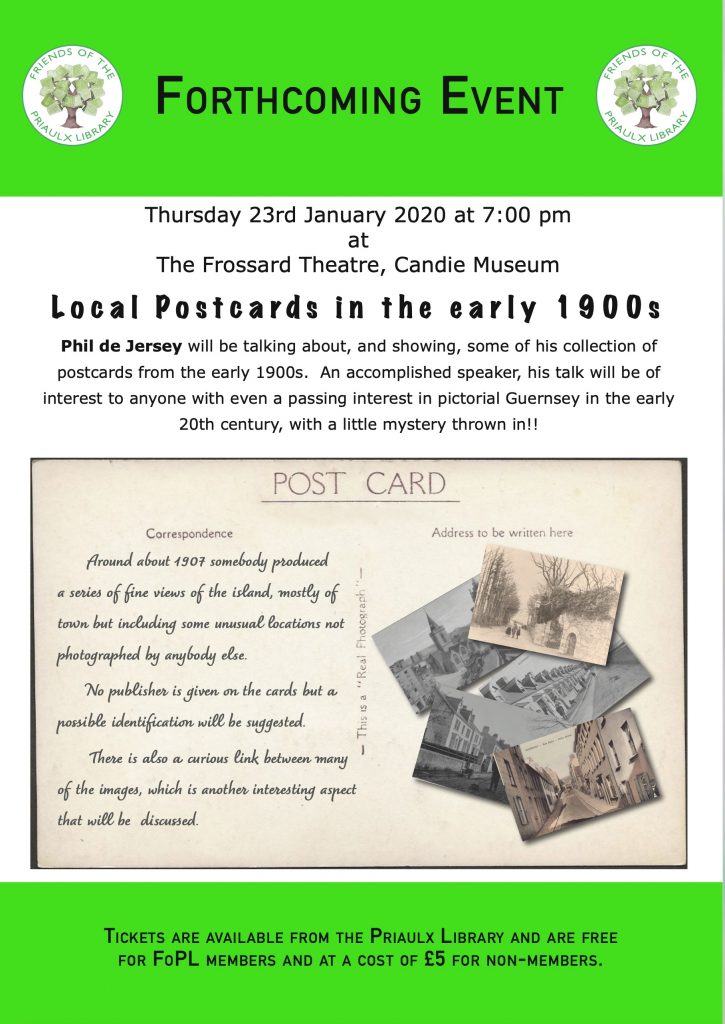 To receive the newsletter, together with news about upcoming talks and lectures, become a Friend of Priaulx Library. (click for membership form).
This fade in / fade out video is from Salerie Corner towards the Weighbridge. Not very exciting, I'm afraid but does show some of the changes. The original photo from The Priaulx Library is undated but I am guessing it is from the late 60's, but I am ready to be corrected.
Please contact info@friends.org.gg
for further information
The Priaulx Library website is full of fascinating information about the contents of the building and the services its staff provides. Well worth a visit and you can do it online too. Just click on the following link and get transported to a world of old photographs, newspapers and amazing books.