The Friends were established in 2005, as a charitable association whose purpose is to
support and assist the Priaulx Library and its work.
To receive the newsletter, together with news about upcoming talks and lectures, become a Friend of Priaulx Library. (click for membership form).
New format. The FoPL have recently started a YouTube channel where all the fade in/out videos will eventually be saved to. The videos on this website and on our Facebook page will still be there but as a link. This has been done because YouTue is designed for videos and it is easier to upload to, easier to search for and will allow for a library of videos.
1912, the new lifeboat inaugural launch.
This month's fade-in video shows the launch of Guernsey's new lifeboat on February 29th 1912. The boat was called "Arthur Lionel" and her RNLI number was ON 626. She is listed was being 35 feet (10.7m) and was driven y 12 oars and a sail. She replaced a slightly smaller 10 oared boat.
In 1881 the station relocated to Saint Peter Port Harbour's Castle Emplacement with the Castle slipway being amended to suit lifeboat launches.
The type of boat has certainly changed; fibreglass & 35 knots replacing wood and 6 knots!
The buildings are marginally different but, overall, one of the eager crowd from 1912 would feel quite at home in the 2021 scenario.
Enjoy the video and many thanks to Priaulx Library for the original picture.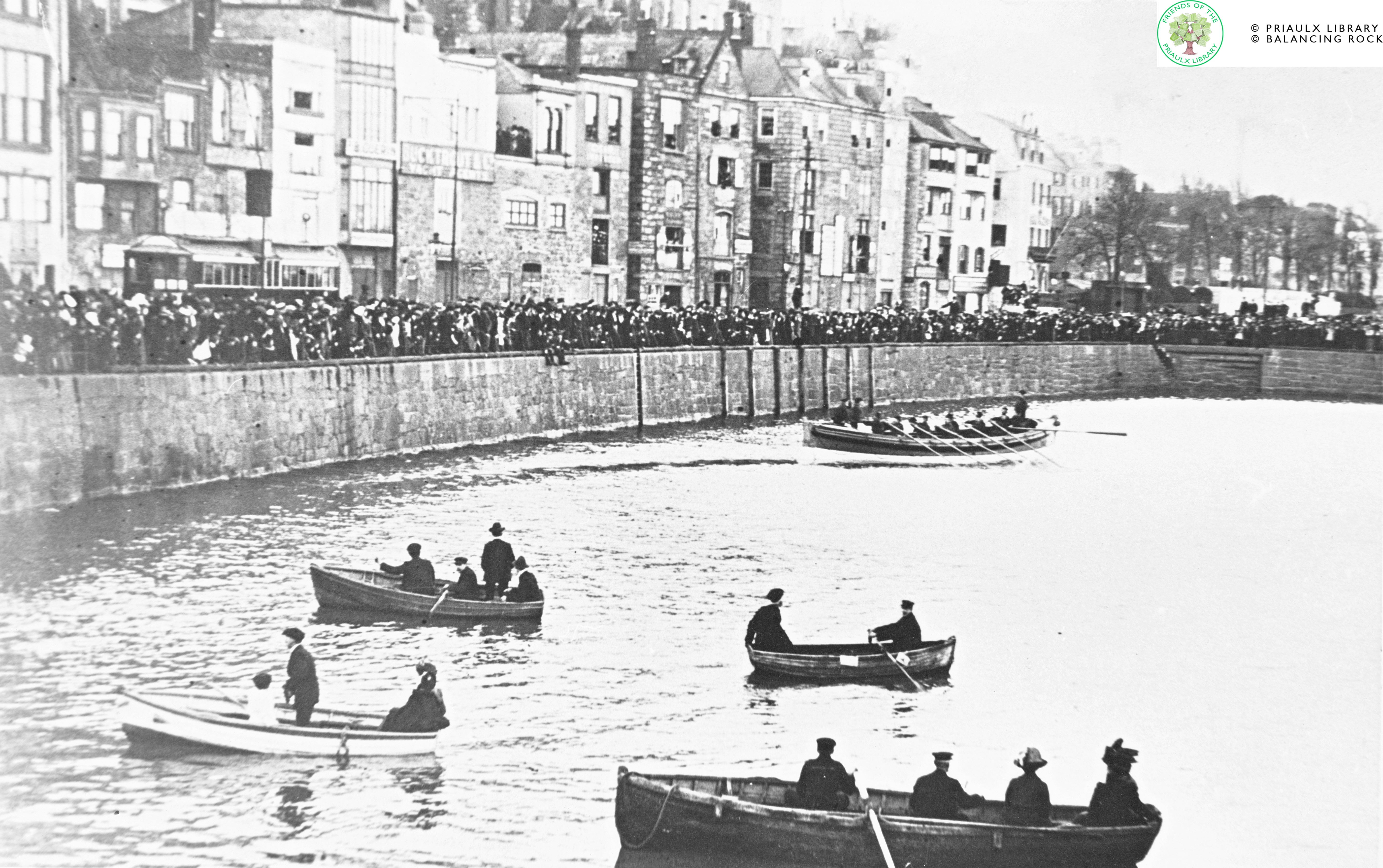 Click on this link to open in a separate window: https://youtu.be/kTp4D2qlh6c
Please contact info@friends.org.gg
for further information
The Priaulx Library website is full of fascinating information about the contents of the building and the services its staff provides. Well worth a visit and you can do it online too. Just click on the following link and get transported to a world of old photographs, newspapers and amazing books.
https://www.facebook.com/FriendsofThePriaulxLibrary

In accordance with the Guernsey Data Protection Authority regulations, we now have a privacy Policy Document in place. This document can be viewed by clicking here.