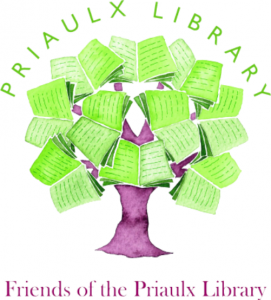 The Friends of the Priaulx Library
Our next lecture is on Wednesday 14th November, "Commando Operations' & raids on the Channel Islands".  Click here for further details.
The Sister's Cemetery and theThe Quay, from the 1820s, fades into the current view.  Loafers Wall is 'new', as is the Terrace Cafe.  Fountain St. has been created but the Picquet House remains untouched.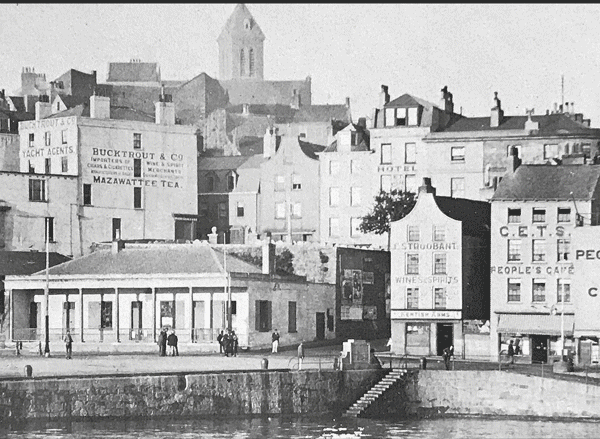 "Cimitière des Soeurs (Sisters Cemetery)
It is perhaps not well known now, that a cemetery once stood above the Piquet House at the bottom of Cornet (Horn) street, the last resting place of many well-known Guernsey names, De Carterets, De Saumarez, Guerins, Naftels, Mansells and Dobrees amongst others, with 114 headstones and 43 Alter Tombstones marking the final resting places of those buried here with the last burial taking place in 1828."
A snippet from the, soon to be published, November issue of The Friends Newsletter.  To read the full article and learn more about our Island, become a member of Friends of Priaulx Library.(click for membership form).
 The Friends were established in 2005, as a charitable association whose purpose is to
support and assist the Priaulx Library and its work.
The Priaulx Library website is full of fascinating information about the contents of the building and the services its staff provide.  Well worth a visit and you can do it on-line too.  Just click on the following link and get transported to a world of old photographs, newspapers and amazing books.  www.priaulxlibrary.co.uk:
 https://www.facebook.com/FriendsofThePriaulxLibrary