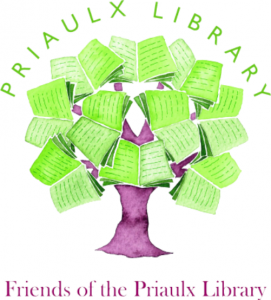 The Friends of the Priaulx Library
 The Friends were established in 2005, as a charitable association whose purpose is to support and assist the Priaulx Library and its work.
Aren't you interested in the news of 100 years ago, on your birthdate, on your parent's birthdate? Go down to the Library and have a look – but leave plenty of time! It is very easy to get carried away, as I did.
A panorama of Guernsey, taken from The Victoria Tower, by George S Reynolds in 1851.
© The Priaulx Library.
Currently, we have an outside exhibition of "Mapping in Guernsey" which is put on by Digimap; the States mapping partner.
Great pictures from RAF aerial photographs of the Island under Occupation together with up-to-date photos of the same area.  Amazing and it's free.  You may even spot your house!!!
The Priaulx Library website is full of interesting information about the contents of the building and the services its staff provide.  Well worth a visit and you can do it on-line too.  Just click on the following link and get transported to a world of old photographs, newspapers and amazing books.  www.priaulxlibrary.co.uk:
 https://www.facebook.com/FriendsofThePriaulxLibrary