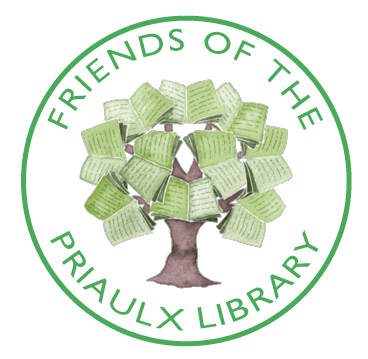 The Friends of the Priaulx Library can be contacted by emailing our Secretary at info@friends.org.gg or by simply contacting us by one of
the other methods below.
We look forward to hearing from you and to welcoming you to this very
worthwhile association.
Address:
The Friends of Priaulx Library, c/o The Priaulx Library, Candie Road, St Peter Port, Guernsey, GY1 1UG
Library opening hours:
Monday to Saturday – 10.00 – 17.00
How to contact the Library:
Tel: +44 (0)1481 721998
Email: info@priaulxlibrary.co.uk
Web: www.priaulxlibrary.co.uk
New Fundraising Avenue
 The Friends are now setup under www.easyfundraising.org.uk
(courtesy of former Committee Member, Gordon Snell).
 You can now make purchases online from over 2,500 online retailers like Amazon via this site and the Friends will receive a donation for each purchase you make.
Please remember that there is no additional cost to you, the goods cost the same no matter how you access the Amazon site but we receive a 1.5% donation.